Installing new company. Progress: 96.5%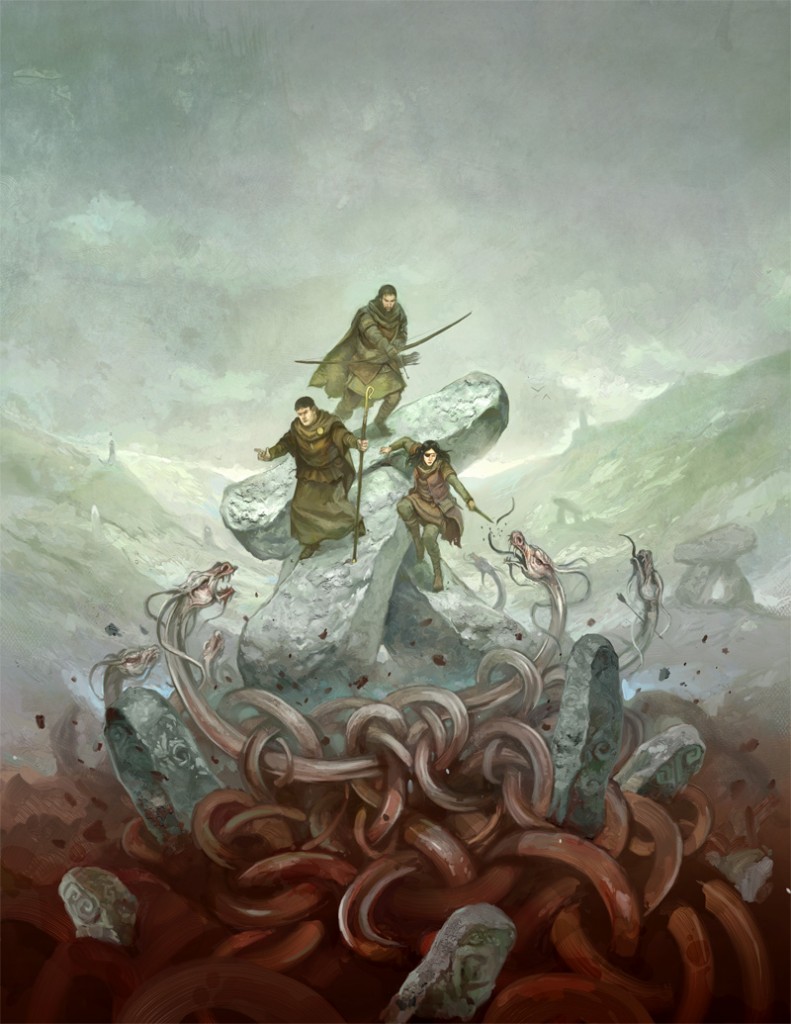 We're almost there.  All hands are to the pumps making the final preparations for the Serpent King Games edition of Dragon Warriors to hit the e-stores, and the officially licensed product will be available once more.
We would hate to disappoint, so to be clear this is a "continuum" edition – the same books as you know and love (or are about to) from Magnum Opus, with a little further cleaning up of pesky persistent errata. An ongoing task with any rule book.
Just as soon as the books are available again we will let you know right here, so stay tuned!
And since we've announced that we shall also repeat that there are no current plans for a new reworked/revised/completely new system edition of Dragon Warriors, which we are often asked about.  We're full steam ahead on the Players Book (speaking of which I better start some artwork, eh? – Jon) and some new really cool supplementary material is beginning to take shape.  And that's our focus right now.
If you just can't wait for something new, we've put up a brief history and description of the game, along with some useful links here: What is Dragon Warriors? which will hopefully be of use in spreading the word to those yet to experience the full thrill of a big dose of Legend right in the face.
And you saw this, right?: http://www.youtube.com/watch?v=KC50RVWi9nw
Exciting times!